Brakes

04/07 2014 by Pieter Van Pietersen




Rim brakes have worked well for the last 25 years. Improvements in pad material, rim surface and clamping force have improved stopping power, but only slightly. Brakes work well from all the major brands, so it is more a matter of choosing your preferred design rather than any performance issue.

However, recently disk brakes have come to prominence. As at 2014, they are not UCI legal, so can't be used in UCI sanctioned events. Do these brakes really offer better performance than the tried and tested rim brakes?




Here are a few things to think about when selecting brakes.

Aerodynamics
Standard rim brakes are fairly small so don't cause too much drag.

Their drag may be reduced with some of the recent designs which hide the calipers in the fork legs and under the bottom bracket (down under the cranks).

For example, the Dura-Ace rear brake can be purchased in the traditional and direct mount formats. The drag reduction from such brake mounting amounts to only a few Watts but it all adds up and does look sleek.

The Giant Propel road frame mounts the front brake behind the fork and stays. Most of the other examples of this can be found on the time trial bikes - for example the Canyon Speedmax CF and the Cervelo P5 have brakes integrated with the forks.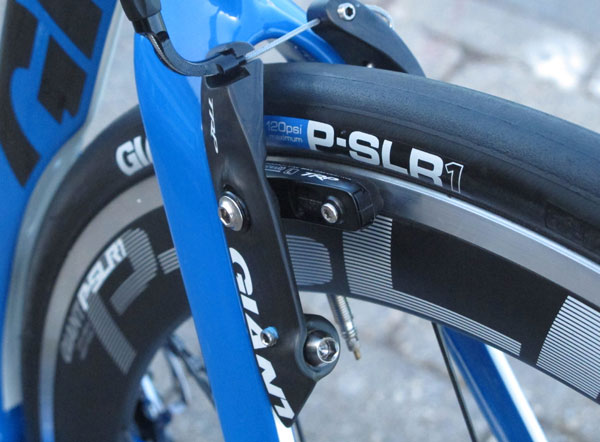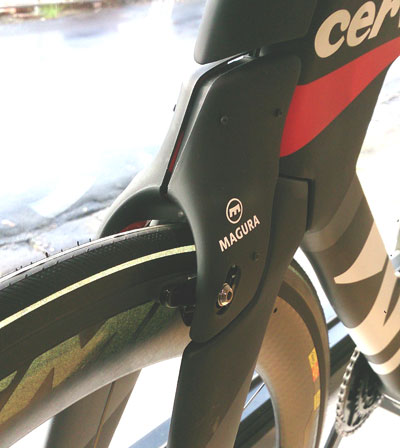 Disk brakes do cause substantially more drag than rim brakes. According to Mike HED (of HED wheels), disk brakes double the drag of the front wheel.

That might mean increased power of 20W is required to maintain the same speed.

This is a significant amount when you consider that it might take a whole year of training to gain 20W of sustainable power, so is certainly a strong case against using them.

Light weight
Of course you want to keep your bike light. If you've already chiseled away most of your body fat, your upper body muscle and half your bone calcium, then you need to look at the bike.

Rim brakes from the top manufacturers are all within a few grams of each other, so there's not a lot of difference in weight.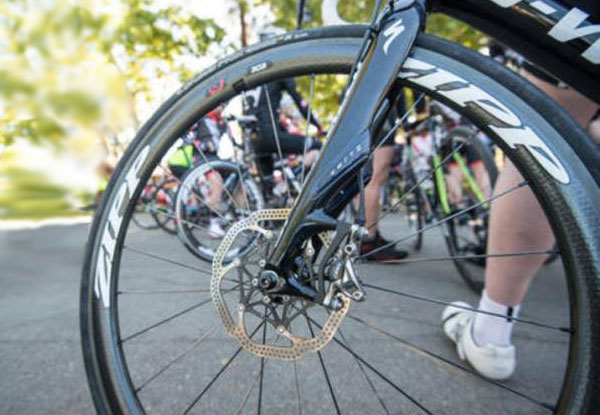 However, there is a significant difference between rim brakes and disk brakes.

Frames that are specially adapted for disk brakes are about 100g heavier (3oz) than standard frames. We can live with that, but look at the components.

Between Shimano BR-R785 disk brakes and Shimano Ultegra standard calipers there is about a 500g (18oz) difference. In total you're looking at adding 600g to your bike (21oz). That's like an additional water bottle.

I don't think that's something most experienced cyclists could stand for the sake of slightly better braking performance.

Bear in mind that lighter rims can be used with disk brakes, since less material is required for the brake track. The difference is minimal. For example, the ENVE SES 3.4 is 60g per rim lighter than standard rims.

Stopping power
Rim brakes on aluminium rims work well in wet and dry conditions. As a tried and tested engineering solution, they also work well on long descents with heavily loaded bikes. The rims and pads won't melt or fade. This is the best solution for training and for most riders.

The dual pivot design appears to work well, giving a crisp feel at the lever. Although it isn't essential, it is a good idea to match your levers to the caliper as the leverage is tuned for each set.

Using new and good quality cable housing also improves the feel of your brakes. You can eliminate a lot of sponginess and friction by keeping the cables maintained.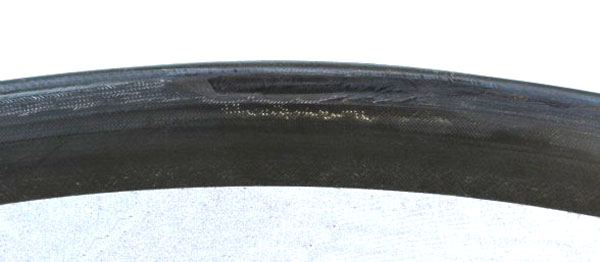 Rim brakes on carbon have improved in the last few years as manufacturers find ways of treating the braking surface of the rim. Bikes stop better in the wet and rims are less likely to delaminate during heaving braking when descending mountains. Performance does depend on brand. Zipp, ENVE and Lightweight appear to be the most reliable. Do consider price and post sales support. Avoid cheap Chinese rims. I've seen plenty of failures, such as the rims simply splitting apart.

I tried some carbon Reynolds 46 Aero clincher rims recently, and in the wet the brakes took a very long time to take effect. I had to slow down and brake early to avoid collisions with the back of cars. It wasn't a particularly enjoyable experience.

I swapped bikes to 2013 Zipp 404s and the difference was significant. Stopping power still wasn't great compared to in the dry, but it was a lot better than the Reynolds.

Disk brakes are supposed to remove the problems of wet weather stopping. To some extent they do, and they have been successful in cyclocross and mountain biking.

However, Tour magazine recently tested some disk brakes down a mountain with a 105kg bike + rider. The Shimano ICE Tech rotors failed. These rotors have a steel outer and aluminium core. The core melted and the metal was extruded, causing the outer to warp, rendering the bike unrideable.

There is a further issue with the outgassing of pad material. As higher temperatures (over 200C or 400F) are reached, solvents from the pads evaporate, causing a sudden reduction in friction (around 50%). In some cases this can be cured by heating the pad, although baking it can also cause it to crumble.

The problem is compounded by the narrow dimensions of road bikes. 150-160mm disks are fitted, whereas 180mm would be more suitable, but wouldn't fit into the frame.

If your brakes stand a chance of total failure, then they are unfit for purpose.

More work needs to be done before disk brakes are reliable enough for hard use.

One final point is the new use of hydraulic cables. I've heard quite a few stories of brakes leaking or deteriorating through lack of maintenance. On top of that, SRAM recalled about 19,000 hydraulic units when it was discovered that they didn't work in freezing conditions. A cable is pretty simple, cheap, light, easy to maintain so I can't see the real benefit of hydraulics yet.

Price
Like all these things, you can spend a fortune to save a few grams. My feeling is that Campagnolo Chorus and Shimano Ultegra are perfectly excellent for racing, so there's no need to spend more. If you want to treat yourself, then Record and Dura-Ace are beautiful. I wouldn't spend beyond that.

I did fit out a training/ commuting bike with Shimano 105 and felt that it was ugly, difficult to adjust and didn't feel solid. Better to spend a little more and get the good stuff. Veloce did work well, however.

Bear in mind that some of the expensive machined brakes are an intricate web of holes. Think about cleaning those things - full of mud and brake dust.

If you decide to go for disk brakes, bear in mind you'll need a new frame & forks, wheels, brakes (levers, cables, calipers), tools to maintain all that stuff and possibly even quick releases. Light weight quick releases do not adequately hold the wheels straight. Manufacturers are providing screw through axles for real security.

Ease of changing brake shoes
If you change your wheels from aluminium to carbon rims for racing, you'll need to change your brake pads too. Shimano and SRAM pads are easy to change. Campagnolo pads up until 2011 were awful to change, but the design was fixed. If you are buying exotic brakes, consider the availability and compatibility of brake pad material.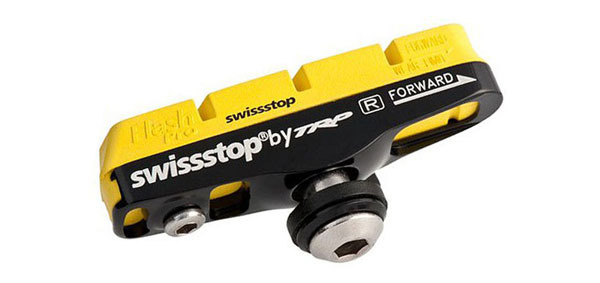 Some pads are compatible with carbon and aluminum rims, but it is important to still change pads when you change wheels. This is because flecks of aluminium will become embedded in the pad, which will ruin your carbon rims.

Conclusion
At present the best solution in terms of practicality, performance and price is the standard rim brake. Go for Ultegra, Chorus or Red or better. Don't overspend on some carbon/ machined exotica as it won't help your cycling performance.

A slicker solution is brakes integrated with the fork. I hesitate to recommend this as you would need to buy a new bike or at least frame and forks. If you're getting a new bike then do consider it.

Disk brakes for road bikes don't make sense. Poor aerodynamics, heavy, great additional expense and they are not even reliable. I will let you know if they improve.


Links